Spring Registration Updates
The Winter and Spring schedules are now available for viewing on myCTState. Registration for all students – new, continuing, returning, transfer and visiting – is NOW OPEN.
If you have a balance over $500 at any of the Connecticut community colleges, you will not be able to register for Spring 2024 at your home campus or any other CT State campus. Please contact your local Bursar's/Cashier's office or the Financial Aid office for assistance as soon as possible.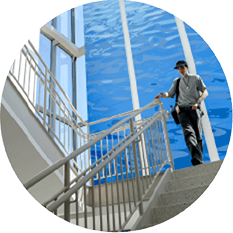 VISIT
Our Norwich campus features state-of-the art labs and facilities. Come see for yourself!
VALUE
Few colleges in Connecticut provide the cost-per-college-credit value of Three Rivers.
ENROLL
Our process is simple, our support staff are friendly, and your possibilities are endless.
CT State Community College's 12 campuses will hold "Enroll in a Day" for new and continuing students on Saturday, November 4 from 9 a.m. to 1 p.m. Attendees can meet with an advisor, finalize their schedules, (...)
Read More >>
YOUR COLLEGE. YOUR FUTURE.
From athletics to anime, you can find a club to suit your interests — or you can start one!
Time is tight for lots of students: multiple class options makes college work around you.
Hundreds of four-year degrees to choose from, thousands of tuition dollars you can save.