Fall 2023 Tuition is Due Now
Students with account balances of at least $500 will not be allowed to maintain registration for Fall 2023 courses. An account balance can include charges from the Fall 2023 semester in addition to any outstanding balances from past semesters. Find out more at www.ctstate.edu/payment.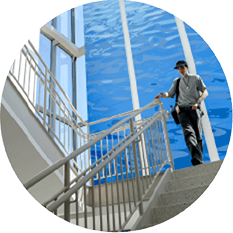 VISIT
Our Norwich campus features state-of-the art labs and facilities. Come see for yourself!
VALUE
Few colleges in Connecticut provide the cost-per-college-credit value of Three Rivers.
ENROLL
Our process is simple, our support staff are friendly, and your possibilities are endless.
Norwich ― While delivering the student address at Three Rivers Community College's 58th commencement ceremony Wednesday night, Ben Kinnie recalled the adversity he and his fellow graduates endured. Kinnie, who (...)
Read More >>
YOUR COLLEGE. YOUR FUTURE.
From athletics to anime, you can find a club to suit your interests — or you can start one!
Time is tight for lots of students: multiple class options makes college work around you.
Hundreds of four-year degrees to choose from, thousands of tuition dollars you can save.